By Andrew E. Floyd, Jr., DMD
February 14, 2022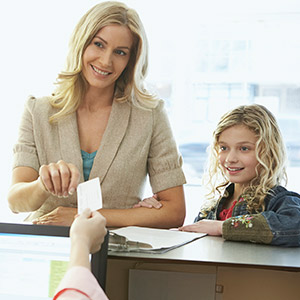 Health insurance is an important part of life, helping to even out the high costs of medical treatment. Without it, many of us would find it extremely difficult to financially weather physical illness or injury.
But many also view health insurance as frustratingly complicated, including policies that cover dental care. Regarding the latter, people often view it as medical insurance's identical twin—which it's not. While insurance for clinical services and hospitalization manages cost in a comprehensive manner, the majority of dental plans function more like a discount coupon.
The great majority of dental policies today are paid for by employers as a salary benefit to their employees. There can still be differences in policies and it's important to know what kind of plan your workplace has provided you. Here's a rundown of the three basic types of dental insurance plans.
Fee-for-Service. This is the most common dental plan in which the employee is able to choose their dentist and the insurance company pays the dentist for services rendered. Each individual policy outlines the treatments covered, as well as the percentage of payment.
Direct reimbursement. With this approach, the employer pays employees' dental bills directly out of company funds. Even so, an insurance company is often still involved, but as a paid administrator for the employer, reimbursing the dental provider on behalf of the company.
Managed care. An insurance company may also create a network of dental providers that all agree to a set schedule of fees for services rendered. These dental health maintenance organizations (DHMOs) or preferred provider organizations (PPOs) can reduce patients' out-of-pocket expenses. But covered patients can only use dentists within the DHMO or PPO network to receive benefits.
You can, of course, purchase dental insurance as an individual rather than receive it as an employee benefit. If so, you'll need to weigh what you pay out for the policy and what you receive in benefits with what you would pay out-of-pocket without it to see if you're truly realizing any savings.
Either way, understanding a dental insurance plan can be a challenge for the average person. Fortunately, most dental offices are well experienced with these plans. Your dentist's staff can be a valuable resource for helping you get the most out of your insurance benefits.
If you would like more information on the financial side of dental care, please contact our office. You can also learn more about this topic by reading the Dear Doctor magazine article "Dental Insurance 101."
This website includes materials that are protected by copyright, or other proprietary rights. Transmission or reproduction of protected items beyond that allowed by fair use, as defined in the copyright laws, requires the written permission of the copyright owners.